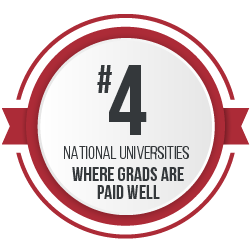 #4 National Universities Where Grads Are Paid Well (2021)
U.S. News and World Report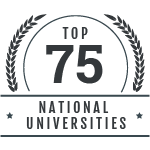 Top 75 in National Universities (2021)
U.S. News and World Report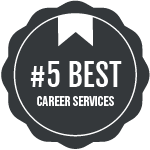 #5 Best Career Services (2019)
The Princeton Review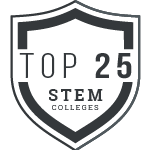 Top 25 STEM Colleges (2018)
Forbes
---
Online Master of Science in Data Science Program
Our online Master of Science in Data Science program prepares you to derive new insights from data and articulate these findings into innovative solutions for how we live, work, and interact with the world around us. You'll gain a deeper knowledge of statistics and will have used a rich diversity of data-analysis software. WPI's interdisciplinary approach rounds out your degree while developing your interpersonal and storytelling skills alongside technical mastery.
Make a real-world impact by harnessing the power of data
By earning your online master of science in data science degree from WPI, you will be skilled in database management and analysis techniques, such as machine learning and data-mining algorithms. In addition to the core courses that teach data science essentials, you'll choose from a variety of electives which allow you to customize the program to achieve your unique career goals. You can choose from two specializations in Artificial Intelligence (AI) & Machine Learning or Big Data Analytics or build your own focus area from a range of electives.
AI & Machine Learning: Examine research and perspectives on core concepts in knowledge discovery, data mining, artificial intelligence, and deep learning to inform hands-on projects
Big Data Analytics: Gain experience with the technologies and methods needed to visualize, manage, and analyze large-scale datasets for applications in business, research, and more
It's not theory, then practice. It's theory AND practice.
No matter what area of the data science field you choose to pursue, you'll find expert faculty, supportive peers, and an encouraging environment at WPI. Our project-based learning model prepares you to be a well-rounded, socially aware, globally focused leader, ready to solve real-world problems.
3.0 GPA in bachelor's of science degree
Three letters of recommendation
Resume 
Experience with a programming language such as Python, Java, C, or C++
Undergraduate coursework including algorithms, math, and statistics