Pathways to Become a Data Scientist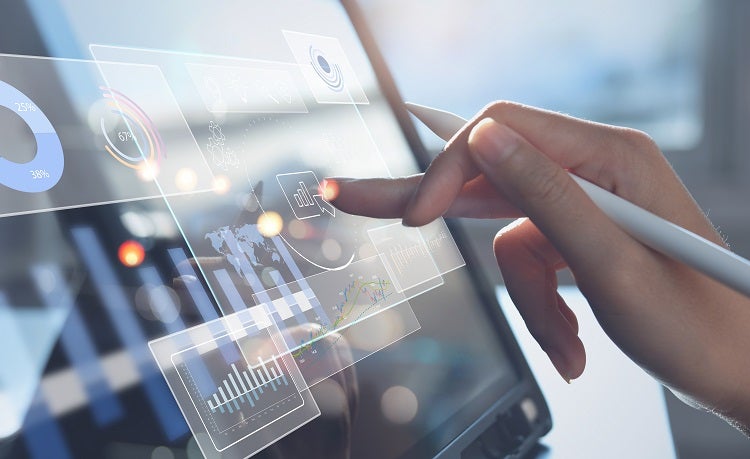 Many professionals who are interested in math, science, and technology are wondering how to become a data scientist. The field of data science has grown rapidly over the past several years and, by all indications, it will continue to do so in the years to come.
So what does it look like for a professional with a bachelor's degree in another field to enter the field of data science? Are there certifications that someone who wants to become a data scientist should earn, or skills they should learn? And what do data scientists spend their days doing?
The answers to these questions can help professionals interested in new career possibilities determine if the field of data science is right for them, and, if so, how to become a data scientist.
What Is a Data Scientist?
Data scientists are professionals who work at the intersection of math, computer science, and technology. They gather, analyze, and model data in order to ask the best questions and determine the best answers to those questions.
In essence, data scientists:
Study what is happening in the present

Study what has happened in the past

Apply these learnings to make strategic decisions for the future
What are Some Examples of Data Science in the Real World?
Data science shows up in business, engineering, and healthcare — just to name a few sectors — on a daily basis. Consider some examples from each of these fields of industry.
Business
From increased sales to improved efficiencies, data scientists are regularly finding new ways that data science can benefit businesses. Here are just a few examples:
Walmart uses data science to improve the store checkout process, manage their supply chain and logistics, and track customer purchasing patterns in order to make product recommendations and offer discounts.

Instagram leverages data science to determine which sponsored posts are the best fit for each of Instagram's millions of users. As a result, Instagram users report that the sponsored posts feel more like a personal shopping service than advertising.

Saint Peter's Healthcare System in New Jersey saved an average $1500+ per patient through data science solution SeamlessMD, a multimodal platform for post-operative care
Across marketing, customer service, strategic planning and much more, data science has an influential role in the business world.
Engineering
Manufacturers and engineers find data science tools and practices to be useful in improving products, refining processes, and increasing rates of production.
Consider some examples of data science in engineering:
Rockwall Automation applied data science to their asset management and product development processes, which resulted in a 12% increase in production, 6% reduction in natural gas use, and 50% decrease in process variability

Invention Machine Corporation engineers use data science applications to improve their process of defining and understanding challenges and to automate concept creation processes

Ford Motors uses data science to scale mobility for lower income communities, rural areas, and differently abled people.
Whether they are innovating new products or refining old processes, data science creates greater potential within engineering.
Healthcare
Data science helps healthcare professionals to make effective decisions that influence patient outcomes. For example:
Blue Cross Blue Shield: Collaborative efforts of data scientists and analysts determined 742 factors predicting the risk level of opioid addiction..

Iquity, a predictive analytics healthcare platform, analyzed four million data points from 20 million New York residents, predicting with 90% accuracy the onset of multiple sclerosis, eight months before magnetic resonance imaging or spinal tapping could detect the disease

LYNA, a Google-made tool for identifying breast cancer metastases, used its machine-learning algorithm to correctly identify hard-to-see metastases with 99% accuracy
Data science makes a positive difference in the lives of patients and healthcare professionals on a regular basis—and it's only the beginning as technology continues to develop and more data scientists are trained and hired to leverage data for effective decision-making.
Who are Data Scientists?
Many data scientists have educational and professional backgrounds in other fields, such as:
Computer science

Engineering

Computer programming

Finance

Mathematics

Statistics

Business
While some data scientists have undergraduate degrees in data science, many more studied one of the fields above at the undergraduate level and pursued a master of science in data science degree later in their career.
This is great news for those wondering how to become a data scientist. It's not a decision that has to be made at high school graduation. A career in Data Science is ideal for both career-changers and those who want to advance their careers, as the skill set is essential across many industries. Whatever you are passionate about, data science is likely an integral part of what drives that industry forward.
What Do I Need to Know as a Data Scientist?
As a data scientist, you will need to fill your toolbox with specialized tools, which include programming languages and techniques for data analysis.
Programming Languages
Data scientists are often called upon to analyze large datasets in order to determine the best solutions to complex problems. Due to the size of the datasets and the ways in which data is stored, it's important that data scientists are proficient writing code in programming languages such as:
Skills and Concepts
Most roles within data science will require familiarity and skill in the following areas:
Regression analysis: a statistical method used to consider the relationship between variables

Artificial Intelligence: a field within computer science that focuses on creating machines that are capable of performing tasks that typically require human interaction

Machine learning: a branch of artificial intelligence and computer science that enables systems to learn data and make improvements based upon it

Big Data analytics: the process of using advanced techniques to discover trends, patterns, and relationships in large, diverse data sets

Cloud data: a cloud computing model for data storage, used in technology such as Microsoft Azure, Amazon AWS, and Google Cloud
An online master of science in data science degree program can help professionals interested in changing careers to gain skills and knowledge in these fundamental tools.
What Roles Are Available for Data Science Professionals?
While some data science positions are referred to as "data scientist" directly, plenty of other roles and titles refer to jobs within the data science field as well. Professionals who have earned a master's of science in data science degree are prepared for a wide range of career paths. Consider just some of the possibilities for professionals skilled in data science, as well as the projected job growth and average salary for each position.
Data Scientists
Data scientists work in nearly every sector of industry. Whether they are employed by a corporation, academic institution, or international organization, data scientists harness big data at the intersection of math, computer science, and technology. They create models and visualizations that can empower leaders and key stakeholders to make informed decisions.
Glassdoor listed Data Scientist as the number three job for 2022, with several other roles within the top 10 involving data science skills and knowledge. The average salary for a data scientist is $119,898 . The Bureau of Labor Statistics projects that computer and mathematical occupations, which include data scientist roles, will grow by 14.1% between 2020 and 2030.
Database Administrators
Database administrators also work across most sectors of industry. They may keep patient records secure and organized within a healthcare system database, or manage data for a retail corporation, bank, or educational institution. Database administrators work to maintain and improve databases through patches, upgrades, migrations, and incorporating staff feedback.
The BLS projects 8% job growth for database administrators from 2020–2030. Their median salary is $98,860.
Business Analysts
Business analysts, also called management analysts or management consultants, use data to determine changes and solutions that will help companies improve. Many of them work on a contract or project basis. While working with a company, a business analyst will gather information about the company's practices and systems, analyze financial data, and make recommendations.
Business analyst roles are expected to grow by 14% between 2020 and 2030. Their median salary is $87,660.
Other Data Scientist Roles
Additional career paths for data scientists include:
Data engineer

Machine learning engineer

Business intelligence developer

AI Architect

Data analyst

Data architect
What is the Career Outlook for Data Science Professionals?
U.S. News & World Report rankings show that Data Science is a well-ranked field featuring several desirable professional roles .
#3 in Best Technology Jobs

#6 in 100 Best Jobs

#6 in Best STEM Jobs
U.S. News & World Report found that data scientists experience a high level of upward mobility and above average flexibility in terms of their schedules and their work-life balance. Combine that with an average stress level and it's safe to say that, overall, data scientists enjoy their work and find it to be a meaningful part of their lives.
$7 in Best Technology Jobs

#15 in Best STEM Jobs

#38 in 100 Best Jobs
Database Administrators also enjoy above average upward mobility.
Business Analysts (or Management Analysts):
#6 in Best Business Jobs

#17 in 100 Best Jobs
Business analysts experience a high level of job flexibility.
All in all, professionals trained in data science have a long list of industries and possibilities available to them. And, once they find the right role they are likely to find their jobs to be enjoyable.
Set Your Foot on the Pathway to a Career as a Data Scientist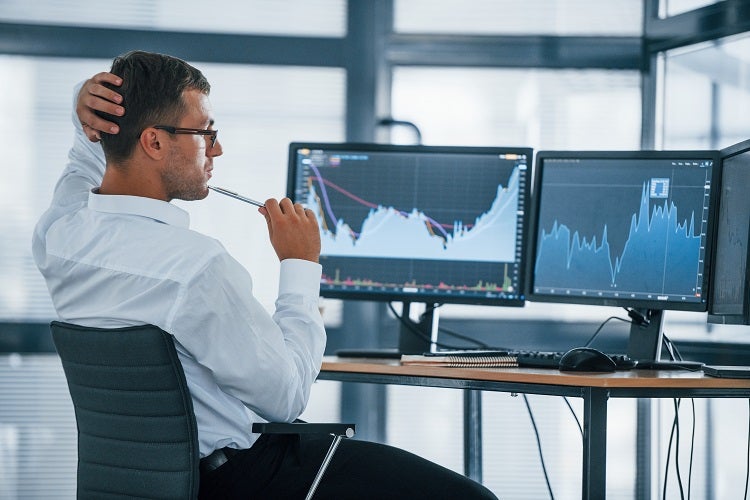 Whether you have a background in data science or another field, you can take the necessary steps to become a data scientist through a data scientist degree program at Worcester Polytechnic Institute online.
The WPI Master of Science in Data Science Online degree program features built-in bridge courses. The program takes place entirely online and features thirty credit hours of coursework that will teach you how to master the skills you need to pursue a career as a data scientist, including:
Programming and math foundations: develop fundamental skills in computing languages, programming concepts, design and analysis techniques, algorithms, statistics, and linear algebra

Data science methods and technologies: learn how to create, manage, and analyze large-scale databases, use relevant statistical methods such as predictive modeling and clustering, and understand machine learning

AI & machine learning or Big Data analytics: choose between these two specializations, or build your own specialization from a variety of electives, so that you can tailor your degree plan to the career you plan to pursue
By earning your data scientist degree at WPI, you will become part of the alumni family at a prestigious, respected university that is ranked:
#4 on the U.S. News & World Report list of National Universities Where Grads Are Paid Well 2021

#5 in Best Career Services by The Princeton Review

Among the top 25 STEM Colleges by Forbes, Top 60 Most Innovative Schools by U.S. News & World Report, and Top 30 Best Value Colleges by Payscale.com
Are you ready to propel your career to new heights? Do you want to leverage data for positive outcomes and real-world solutions? Take the first step: learn more about WPI's Master of Science in Data Science Online degree program .